OPERATOR TYPES
SWING GATE OPERATORS
These operators are perfect for opening and closing a swing type gate. You must take into consideration the type of gate, weight, length and cycles of use. Swing gate operators are available in various configurations and differences in voltages, horsepower, and phases can have a marked impact on how your gate will operate. In cooperation with other access devices, a swing gate operator will provide security, convenience and prestige to your residence.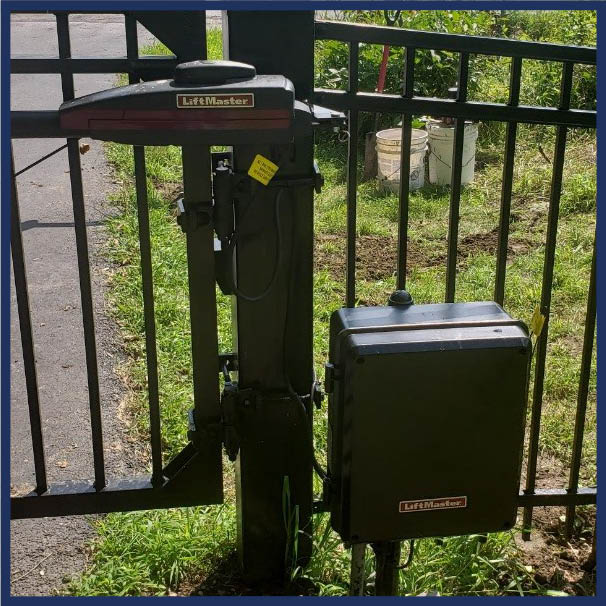 LiftMaster Linear Actuator
– Wireless dual-gate communication
– Surge protection up to 50 feet
– Battery backup up to 400 cycles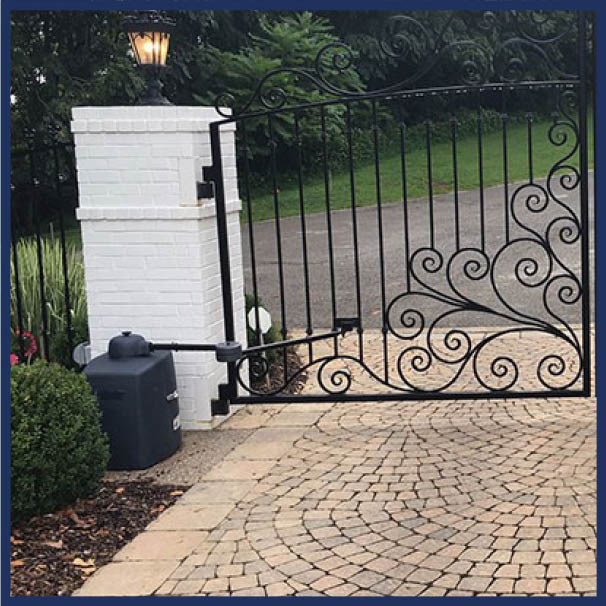 HySecurity SwingSmart DC
– Adjustable movement speeds
– Extra endurance to extreme temperatures
– Premium photo eye & hardware included
Slide Gate Operators
These operators are perfect for functioning an overhead track or cantilever gate.  Similar to Swing Gate Operators, consideration must be given to the type of gate, length, weight, and cycles of use. Slide gate operators come in various configurations and differences in voltages, horsepower.  In cooperation with other access devices, a slide gate operator will provide security and convenience to your gate.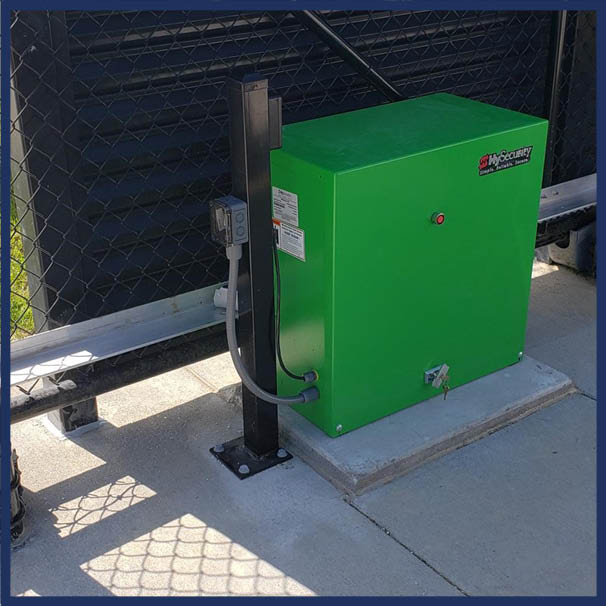 HySecurity SlideDriver
– Industrial hydraulic slide gate operator
– Backup battery in case of power outages
– Casing protects against weather & vandals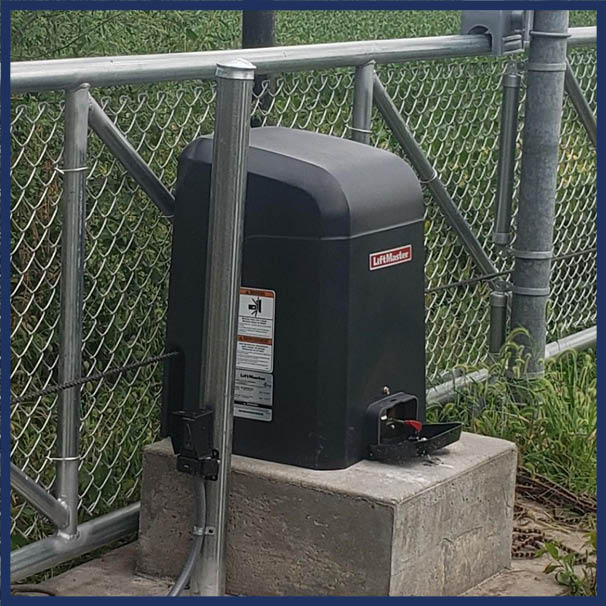 LiftMaster Slide Gate Operator
– Ideal for heavy-traffic uses
– Detects obstructions to avoid accidents
– Smooth start & stop operation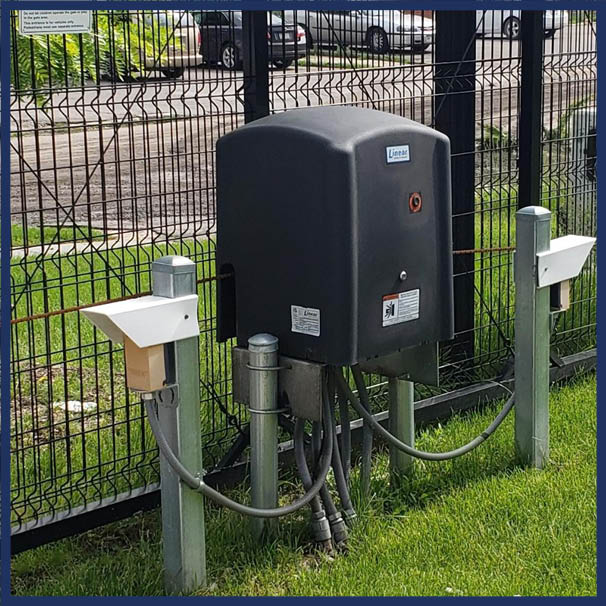 Linear Slide Gate Operator
– Integrated warning beeper during movement
– Universal pad mount standard
– LED diagnostic display for troubleshooting
Barrier Arm Operators
Need to control the flow of traffic, these operators place an arm across the lane of traffic. With the use of various access devices, the arm can be easily raised or lowered. Of course, these Operators are available with various length arms. For these systems, take into consideration the width of your drive, frequency of use, voltage and phase when selecting your operator.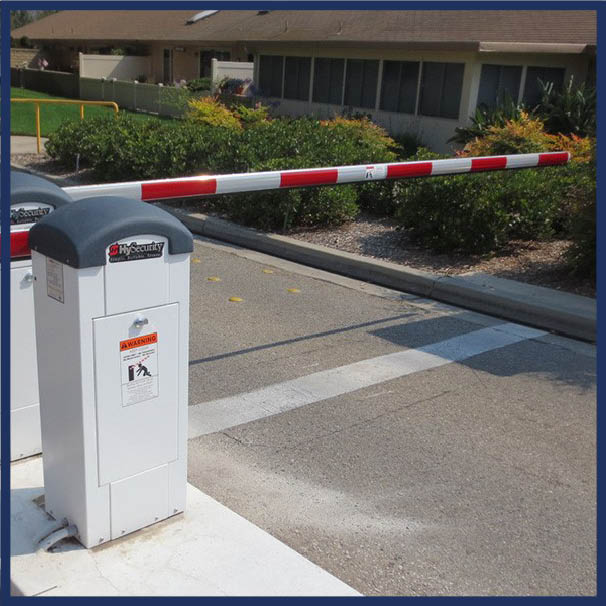 HySecurity StrongArmPark DC
– UPS feature allows use after power loss
– Accurate vehicle counts
– Multiple safety features for reduced damage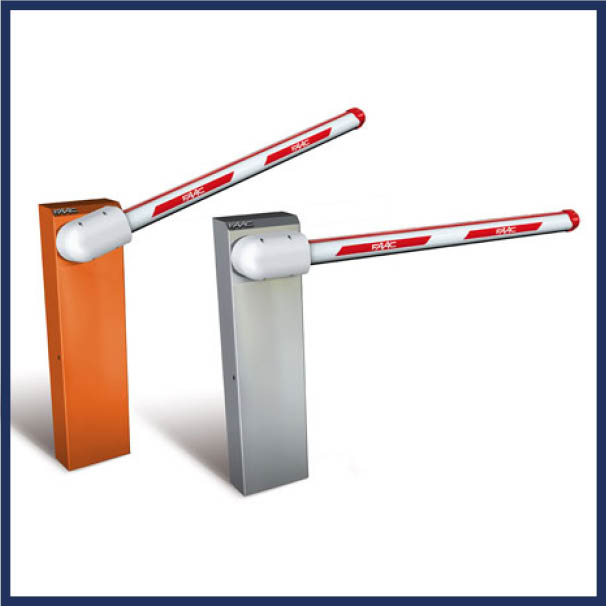 FAAC Standard Hydralic Barrier Arm
– Hydraulic anti-crushing safety device
– Manual release
– Ideal for light to moderate traffic control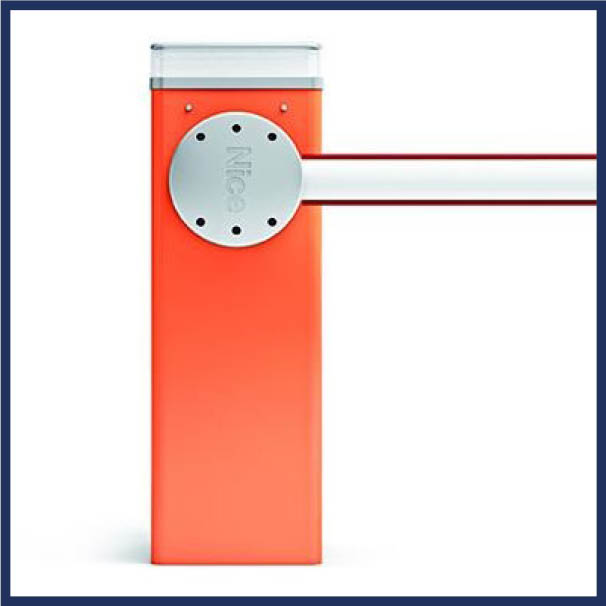 Nice Apollo M-Bar Barrier Arm
– Built in control unit
– Up to 1,000,000 opening & closing operations
– High wind resistance
Automated gate systems can be organized into the following categories:
1. Standalone Systems
A standalone system controls a single gate. Any additions or deletions of users must be done at each unit individually, usually via keypad. Most of these applications tend to be in remote locations where cost is a primary concern.  Ultimately, they lack some of the more powerful features and benefits found in other systems.
2. Programmable Systems
Programmable systems control multiple gates through a master controller, system hardware, phone line and a personal computer. Controllers are located by each gate and wired together for data communications to a computer and can be programmed so users have defined levels of access by day, time of day, holidays, hierarchy and other means. Another benefit is that this system stores users' activities and can produce a report for managerial review. Management will have the ability to make changes to user access through a computer connected directly to the automated gate system or remotely, depending on the type of system. These applications are most common in apartment complexes, gated communities, and commercial/industrial facilities.