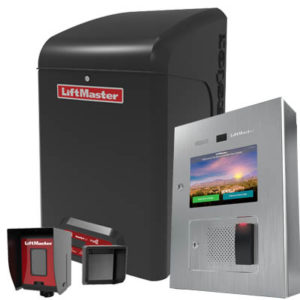 Please help us give a warm welcome to American Access Company! American Access Company is the newest division of American Fence Company. This new enterprise focuses solely on access control systems, gate operators and barriers. We have a team of specialists trained by the manufacturers to design, install and maintain your automated gate and access control system. American Access Company will focus on:
Integrating the latest RF, Wi-Fi, Bluetooth and cloud-based solutions for easier and more efficient access control.
Repairing current access control equipment, gate operators and gate components.
Upgrading current systems to be code compliant with today's safety requirements.
Providing new automated gate systems that include all equipment, wiring and programming.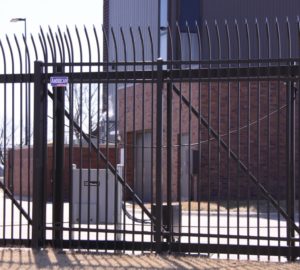 The days of ice cube relays and a simple motor in a box wired to a keypad to open your gate are gone. Today's automated gate access systems require intricate safety devices and internet-enabled access controls. You not only want to open your gate but you want to monitor it too.
Beyond the evolving gate operator industry is a series of whole new industries and products designed to provide the highest level of security. How about a 40' wide by 13' tall swing gate that closes in under 3 seconds? How about a 2000 lb. hydraulic wedge that rises in under two seconds to stop a 10,000 lb. vehicle traveling at 50 mph within 3' of initial impact? These products are populating our landscape from airports to data centers.
For all of these reasons and more, we launched American Access Company. Our staff is assembled and trained and our inventory of on-hands parts is growing. We stand ready to assist you. Please call today or find us at www.americanaccesscompany.com.